ARKELL UNITED CHURCH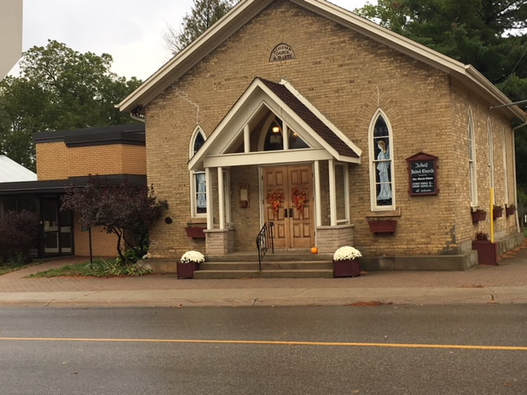 600 Arkell Road, Arkell, Ontario
N0B 1C0
​519-821-7623
(Corner of Arkell & Watson Roads)
MARK YOUR CALENDARS!
ATTENTION!!!

APPLICATION DATE DECEMBER 8TH

​

SENIORS LUNCH WITH SANTA AND OPTIONAL SILLY RE-GIFT EXCHANGE! TUESDAY DECEMBER 19TH AT 12PM An afternoon of food, music, cards and fellowship!
.

Swastika Trail - An Offensive Street Name in our MidstWe are called to speak out against hate, and here is a simple opportunity in our community to do so!Puslinch Council will be meeting on Wednesday, December 20 at 7pm to discuss the possible renaming of Swastika Trail. A small group of residents is looking for our support to make this change happen. You can :
(a) participate in the online 3-question survey. https://surveymonkey.com/r/swastikatrail. (once per cellphone or computer).
(b) apply to make a presentation to the Council, or
(c) show up to support a presentation of the church.
Appallingly, a slight majority of residents of the street don't want the name to change!
Be the Gospel in Puslinch!

​ARKELL UNITED CHURCH HOLIDAY
​ HAPPENINGS! ​​​
​




​ALL ARE WELCOME! COFFEE IS ON AT 9:30, JOIN US FOR SERVICE AT 10AM, WITH SWEETS AND CONVERSATION TO FOLLOW AFTER THE SERVICE!


​CHURCH HAPPENINGS
DECEMBER
SMALL GROUP BIBLE STUDY
EVERY WEDNESDAY 9:30am-11:30am
Contact Rev. Bob LaChance
519-721-3422

​​CHURCH COUNCIL MEETING
SEE YOU IN JANUARY!

MEN'S BREAKFAST
SATURDAY DECEMBER 9th @ 9am
​MEET AT THE AIRPORT IN GUELPH!
All men are invited for a morning of conversation and food.

SENIOR'S LUNCH
TUESDAY
DECEMBER 19th @ 12pm. COME HAVE LUNCH WITH SANTA!
An afternoon of food, music, cards and fellowship!

UCW
See you in January!

​HOOTENANNY/ OPEN MIC
See you in January!
​Sign up for your time in the spotlight or just sit and enjoy!
​