OUR MINISTER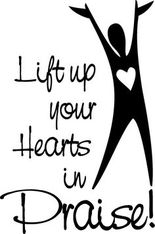 ​
MARCIE GIBSON
​
Hi! I'm so glad you've stopped by, and I do hope we can get to know each other in person sometime, too.
Here's a little about myself and my background.
I am a Diaconal Minister, and was commissioned in 2013 by the United Church of Canada. Diaconal ministry is a form of ministry that focuses on pastoral care, education, and social justice, and we are equipped in all the various tasks of ministry including liturgy and leading services, preaching, pastoral counselling, outreach, small group facilitation, advocacy, and beyond.
You might be wondering, where did she come from and how did she get
here
? Well, before coming to Arkell, our family lived in Montréal and I served in congregational & community ministry in nearby Kahnawake Mohawk Territory. Even further back; after growing up in Toronto, I moved to Montréal where I spent most of my adult life, with a few years in Kingston. In Montréal, I studied Social Work and Women's Studies at McGill, and also a graduate certificate in Community Economic Development at Concordia. For eight years, I was a social worker, community organizer, and popular educator, working in the fields of sexual assault crisis counselling, environmental and social justice with small not-for-profit organizations. At the same time, I was involved in music, youth ministry and lay leadership with churches, chaplaincies and outreach ministries; first in the Anglican tradition and then joining the United Church as a young adult. Through my work and church involvement, I heard more clearly God's calling for me to engage my life in a new way. In 2008, I began ministry training with the Centre for Christian Studies (
ccsonline.ca
), a small feminist theological college that values action-reflection learning. This is a distance / intensives program based in Winnipeg, Manitoba, so it involved a lot of back and forth, online and in-person classes, late night reading, field placements and juggling studies with parenting young children - but it was so worth it!
I am part of a large interfaith family, with 5 children of various ages and people near and far, but most of us are now settled in Hamilton. It's an easy drive up to Arkell, and I get to enjoy the rolling hills and changing colours of creation along the way. When I get the chance, I love to canoe, hike, paint and sing. I enjoy cooking vegetarian for a crowd, learning new crafts, sharing stories, and am passionate about justice, inclusion, creative arts, and colours.
I welcome the chance to hear
your
stories and to vision ministry together with Arkell United Church in this area. I am particularly open to your ideas for groups, series or one-time workshops, opportunities to reach out to people, or other things you'd like to make happen with this church community. In addition, I am available for pastoral care / counselling, and to discuss life transitions such as baptism, marriage and blessings, funerals and creatively marking special times in your life whether they be challenging, sorrowful or joyous.
Blessings!
To reach me: Please drop by, call on my cell (226) 343-7799, or send me a message (
marcie@arkellunitedchurch.ca
).
I work 3/4 time, which means I am usually in the church or area Tuesdays 10:00-4:00, Thursdays 12:00-9pm, Sundays 9:00-1:00, and at other times by appointment. I work from home on Mondays, and Wednesdays and Fridays are my 'non-working' days, though am available for pastoral emergencies,
and will switch days off when there is an important event.
---